Welcome to our
VERINDON TECH

- Clean and Modern design for your business
Verindon Tech has established and time-tested practices for IT infrastructure management that include onsite and offsite service delivery methodologies to ensure that customers' requirements are met.
Whether it is enhancing operational efficiency, handling exponential data growth, tackling security issues or improving service availability, Verindon Tech helps its customers to assess IT infrastructure.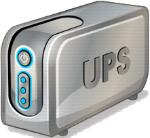 We apply the finest components, futuristic technologies and superlative metal sheets for manufacturing our core products.Hence,We guaranteed for the life,durability and reliability of the product.
More....
Verindon Tech is a leading manufacturer of kiosks.We have clients in all sector, Government of Tamilnadu, Educational sector, corporate sector. And also we are supplied touch screen based informative.
A ticket machine, also known as a Ticket Vending Machine (TVM), is a vending machine that produces tickets. Verindon Tech making ticket machines dispense train tickets at railway stations,
SEO is neither a very new nor an old one concept running in the web industry, although majority of website owners succeed in implementing this extensively instrumental technique.
The Multimedia Services offered by Verindon has a full-fledged technical helpdesk and logistics management that include warranty fulfillment centers. This division is making in-roads
SMS Solutions .net is an online resource for IT Professionals who deploy, manage, and support Windows-based products and services. The software collection is updated frequently.